Viewing entries tagged with 'release'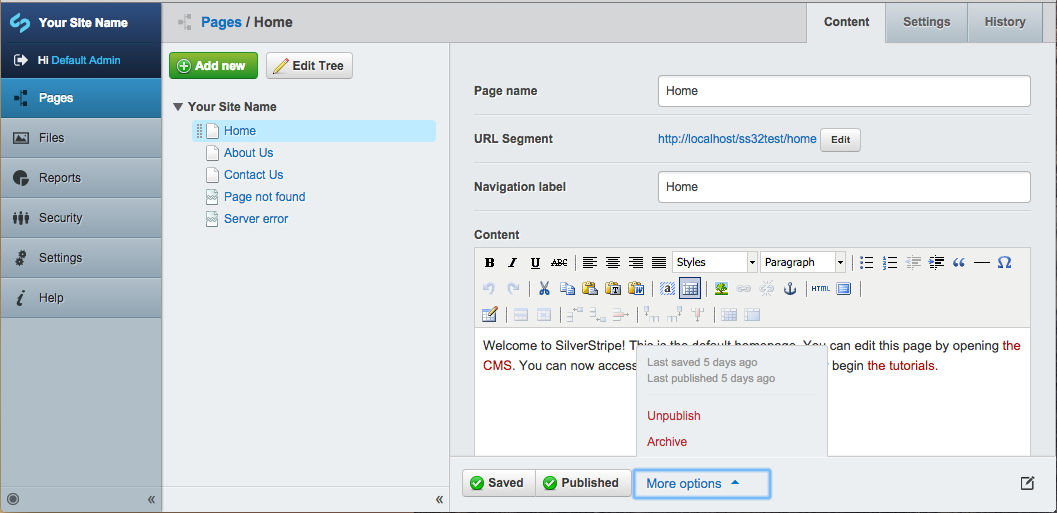 ---
Announcing... the first beta for SilverStripe 3.2! It's an exciting time for us, and we want to share some of that excitement with you. Beta means that we are satisfied with the features we and the community developed, and are ready to release it to officially open it up to begin the polishing and bugfixing as we head toward a stable release. We'll be running this first beta phase for approximately 4 weeks before any additional beta phase we might need to run.
Here are some of the new features you can expect from SilverStripe 3.2…
Read full post
---
SilverStripe version 3.1.7 stable has been released today, you can get a copy from our downloads section.
Read full post
---
We've now released the latest version of the SilverStripe framework, version 3.1.6. You can download this straight away from our downloads page.
Read full post
---
SilverStripe 3.1 was officially released almost ten months ago now and the feedback we've had has been great, with users feeling it was a significant step forward. SilverStripe 2.4, on the other hand, was released back in May 2010 making it more than four years old.  As a community you did great things with 2.4 and as a widely used popular version it became the 'work horse' among freelancers and web development shops alike.
Read full post

---
---
How time flies. Our first 3.1.0 beta release was brought to you by Santa – last year. The easter bunny came empty handed, but we've been busy getting the final release into shape. Today we're proud to announce the next major milestone for SilverStripe, 3.1.0 stable. Nearly a hundred contributors have joined forces, pushing over 2000 commits. We encourage you to download 3.1.0 final, and review our changelog and upgrading guide.
Read full post