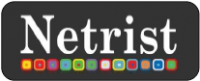 Netrist Solutions provides its clients with compelling, professional web designs tailored to their business. We provide a custom SilverStripe theme with each site and additional modules as required by the unique needs of your business.
Netrist Solutions produces custom designs as unique as your business. We use the SilverStripe CMS so that you can easily update your site without phoning the developer for every change that must be made. When your site needs custom features, we will build them into the SilverStripe CMS to give you a standard set of administrative tools to do everything.
You'll find our featured sites on our home page as well as a longer list of projects with a description of each. For past clients, we've created special features using the SilverStripe framework: a quote randomizer for Interactive Capital Management which randomly selects a new quote on all non-home pages, an online lunch ordering system for FUEL Charleston which includes software on the restaurant point-of-sale systems that prints lunch receipts from online orders, and a custom management interface for Martin House Plans that ensures each plan page looks the same.
We've used (and extended) SilverStripe versions 2.2 through 2.4. We're experienced with several of the core components including the REST Server which has proven a good solution for exchanging data between the web site and back-office systems. Whether you need a website or a custom module for SilverStripe, we can help!
Contacts