New Edge Media Ltd
Finedon, Northamptonshire, United Kingdom
---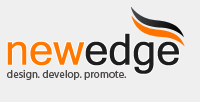 Mobile responsive, search optimised and high converting websites built by silverstripe professionals in the UK. From simple brochure websites to complex CRM and product catalogue systems - we've built it. Over 3 years experience with silverstripe, established for over 10. Talk to the experts, talk to Newedge.
Newedge build innovative, search optimised, fast loading and mobile responsive websites / applications. 
Take a look at some of our work
www.safari.co.uk - Mobile responsive, CRM
www.verilocation.com - Borchure website
www.inspiredluxuryescapes.co.uk - Hotel booking website
www.pytec.co.uk 
www.pyteccareers.co.uk
We develop all sorts of systems and websites with silverstripe. 
Customer relationship management
Lead management
Booking systems
Content management / blogging
Mobile responsive websites
API & XML Integration
Twitter Bootstrap framework sites
... Anything you can dream up, we can build in silverstripe
Come a grab a coffee and let's discuss your ideas, together. 
Community showcase listings
---
Contact New Edge Media Ltd
Email: ku.oc.egdewen@olleh
Finedon
Northamptonshire, United Kingdom

The Stoneyard, Furnace Lane
Finedon, Northamptonshire NN9 5NY
United Kingdom
+44(0)8707 606 812