Plato Creative
Christchurch, Canterbury, New Zealand
---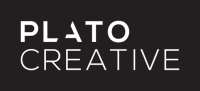 Christchurch's most customer focused design agency. We are an ideas company providing a full range of design services including graphic design, corporate identity, branding, marketing and website design.
We are a full service design agency based in central Christchurch specialising in branding, graphic design and website design.
Plato Creative is a true alternative to your traditional advertising agency. We build brand awareness by customising marketing and design solutions specific to our clients needs and most importantly to a budget. Our aim is for all of our clients, big or small, to feel like they are our only client by exceeding their expectations on every project. You can be assured that with Plato Design your brand is in good hands.
We provide everything you need to establish and grow your brand under one roof including the following:
Branding
Stationery
Packaging
Illustration
Advertising

Logo design
Website design
Newsletters
E-marketing
Corporate profiles

Graphic design
Trade stands
Signage
Newspaper ads
Annual reports
Community showcase listings
---
Contact Plato Creative
Email: zn.oc.evitaercotalp@ofni
Christchurch
Canterbury, New Zealand

Level 1, 133 Victoria Street
Christchurch, Canterbury 8011
New Zealand
+64 (0)3 365 2599

Freephone within NZ: 0800 4 PLATO