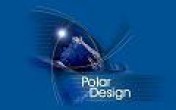 A versatile Boston area interactive agency with 3 years' SilverStripe experience and an 11 year history web design, development and marketing. We can work with any requirements, be it a simple, fast, effective web site to a project with customization and unique requirements.
Polar Design is a versatile mid-sized interactive agency that provides content management, e-commerce and custom development solutions utilizing the SilverStripe CMS and its underlying PHP framework.  Founded in 1999 with the mission of elevating corporations' and non-profits' Internet communications, we have successfully implemented hundreds of web site development and marketing projects to our clients' often demanding specifications. 

Our mission is to improve our clients' online communications and sales generation though cost-effective interactive marketing techniques and creative concept development.  As such, our track record includes improving the online lead generation and web site performance needs of Fortune 1000 and small businesses alike!

We offer the capabilities only an integrated agency can provide: our 25 employees are skilled in branding, online marketing, custom programming, multimedia design and web design, allowing us to craft comprehensive online campaigns that deliver results.  Having built our company through organic SEO, pay per click SEM, and the buzz generated by our design work, we can safely say that the expertise to implement cost-effective online campaigns is at the core of our company's competencies.

At the same time, we have developed advanced technology that uniquely combines rich back-end features with design capabilities that are free of technology constraints.  Our capabilities extend as far as application hosting and security, permitting us to act as a one stop shop for any online initiatives.

Working with us begins with an in depth evaluation of your goals and objectives in the context of your budget, timeframe and past initiatives.  

So please contact us for a free online marketing audit!
Services provided
Consulting,
E-commerce,
Marketing,
Multimedia,
SEO / Analytics,
Web Development
Contacts