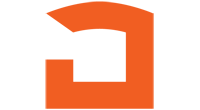 Toast is an Auckland based design company offering a wide range of services and experience. Our dynamic, professional design team brings a huge variety of skills to the design table, from graphic design, web design and web development, through to marketing strategies and project management.
What we do for you web wise 
Website design
Website Development
Respsonsive Design & Development
Online strategies
Content managed web solutions
Email Marketing
Full Graphic Design and Print Services
Web Design - We make pixels look good!
In keeping with the latest trends in the forever evolving web market, we design sites that look the part – after all, if it looks hot it'll attract more attention. But to appeal to repeat visitors, the site also needs to be user-friendly and cut to the chase with web pages that are quick and easy to upload. We structure our site content so that the user is only ever three clicks away from the information they're after.
Online Strategies - Never build a website just for fun
Why do you need a website? Do you want to sell your products directly online? Use it to give your customers some crunchy after-sales advice? Or simply as a professional display of what you can do for a customer?
Your website has one major role in life: to make your business successful by presenting your business services and products as professional and useful to all potential customers. To be able to achieve this, you need a strategy – to make sure your website is designed exactly for its given purpose. We can help you identify that purpose and develop an effective web strategy for you.
Content Management Systems - Website DIY.
Right, so now you have your beautiful, easy-to-navigate, spot-on branded website up and running. Thing is, if you don't update the content on it regularly, surfers will soon lose their appetite. What you need is to be able to manage your own site – without having to spend eons doing it.
Previously, you just about needed a IT degree to manage your website. Enter Content Management Systems (CMS) and suddenly even 'computer plebs' will find web admin super easy and quick to do, whether its' editing existing text, adding new pages or managing marketing campaigns.
At Toast we use SilverStripe - in fact, we rate it so highly that we use it to manage our own site. SilverStripe has a modular design, which means you can add new features as your business grows. Its user-friendly interface makes web maintenance as easy as logging in, over-writing the text or adding a new page – and all that in your own time and without having to decipher alien html codes.
Email marketing- Tree-saving communication.
Email marketing, we find, is a far more cost-effective, simple and efficient tool for keeping in touch with your market.
Besides, with links in your newsletter, you can attract additional web traffic to your site. Or you can make your e-newsletter work to your advantage by making it a website feature where news items can be posted and updated without rounding up any printing fees. 
Contact Toast Ltd
Email: zn.oc.tsaot@olleh
Auckland
Auckland, New Zealand

27 Taharoto Road, Takapuna
Auckland, Auckland 0622
New Zealand
+64 9 489 2798