Find developers and organisations who develop using the SilverStripe platform.
This directory is a service to the SilverStripe community.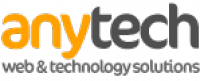 Contact
+64 (0)7 577 0375
+64 (0)27 284 2989
Email: zn.oc.hcetyna@enyak
Address
Fifteenth Avenue
Tauranga
New Zealand
Services
design, eCommerce, Email and web hosting, Graphic and Print Design, print, Website Development and eCommerce
Anytech
anytech.co.nz
SilverStripe is the main product we use for all of our websites. We have professional designers and code to make your website function the way it should. We program SilverStripe to work for you so you can maintain the site yourself.
Mainly dealing with small to medium businesses, but we also do larger scale websites and personal ones.
Browse by
Want to work with the makers of SilverStripe software? Contact us