Find developers and organisations who develop using the SilverStripe platform.
This directory is a service to the SilverStripe community.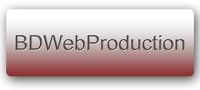 Contact
Skype: blairdavidson
Email: moc.noitcudorpbewdb@ofni
Address
Millington Road
Whangarei
New Zealand
Services
Complete website development, Custom Web Design, E-Commerce Websites, eCommerce websites, individual websites, Standards Compliant Websites, Web Analytics, web content management, Web design and development
BDWebProduction
www.bdwebproduction.com
BDWebProduction
Specialising in personal and small business web design and development, we take pride in delivering a quality experience to the client. From the conceptualisation of your custom design, through the development of the website itself, to personal one on one training, our goal is to deliver a quality product combined with great service throughout the entire process.
Website Solutions
We customise your website solution based on your requirements. However, as a starting point and pricing guideline we offer 3 website packages, The Starter Website Package, CMS Package, and Ecommerce Package. Need extras, or something more specific, contact us for your FREE, no obligation quote.
Want to begin with an online presence and then move to a CMS or Ecommerce website at a later stage, no problem. Our packages are fully scalable from one step to the next.
Portfolio
Click Here to view our Portfolio
Testimonials:
"I am extremely pleased with my new website that Blair from BDWebProduction has designed and created for me. My requirements were for him to combine two very different products into the one attractive website. I also needed to be able to add and change images and categories myself. The result is exactly what I wanted, it was a fast and cost effective process, and I highly recommend Blair for quality service and what is now a very successful website."
- Brenda Murphy, Florabunda.co.nz - Flowers and Jewellery for Weddings and Special Occasions
"Working with Blair is a true pleasure. His professionalism and creativity are an extraordinary asset to any company interested in a custom designed website. Blair made a great effort to design my website exactly as I wanted it - when even I didn't know what that was! He asked me many questions about my likes, dislikes, and needs as a company, and came up with something which perfectly suits my needs as a small business owner. I highly recommend BDWebProduction and will be working with Blair again myself as soon as my business needs call for it."
- Katie McDonough, Seva Travel
Browse by
Want to work with the makers of SilverStripe software? Contact us