Find developers and organisations who develop using the SilverStripe platform.
This directory is a service to the SilverStripe community.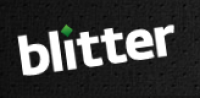 Contact
+46 (0)70 5589040
Email: es.rettilb@ofni
Address
Solnavägen 108
Solna
Sweden
Services
Complete website development, custom modules, Java development, php development
Blitter AB
www.blitter.se
Blitter AB has expert competence in Java and PHP. We work with SiteVision, SilverStripe, Joomla and Drupal. We are based in Stockholm, Sweden. We can provide development and hosting of websites and email.
We can provide:
System development
System architecture
Education
Performance testing
Web design
Browse by
Want to work with the makers of SilverStripe software? Contact us