Find developers and organisations who develop using the SilverStripe platform.
This directory is a service to the SilverStripe community.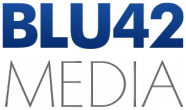 Contact
+1.310.740.7920
Email: moc.liamg@aidem24ulb
Address
PO Box 56991
Sherman Oaks, California
United States
Services
eCommerce, Responsive web design, SEO, Social Media Marketing, Web Email Hosting, Website Design
BLU42 Media
www.blu42media.com/
Why Choose Us?
At BLU42 Media we promote in clean design.  We believe that your website's theme and message should be in harmony with your brand.
When we take on a new project we like to spend a good amount of time in the planning stage to make sure all bases are covered.  We go over goals for the site, what's working and what isn't, new site features, and for existing sites, the impact on search rankings.
What We Offer
Standard & Responsive Web Design
eCommerce
Search Engine Optimization (SEO)
Social Media Marketing
Web & Email Hosting
Browse by
Want to work with the makers of SilverStripe software? Contact us