Find developers and organisations who develop using the SilverStripe platform.
This directory is a service to the SilverStripe community.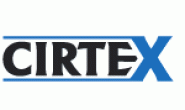 Contact
18884CIRTEX
Address
115 west 30th st
New York
United States
Cirtex Corp
www.cirtex.com
Founded in early 2003, Cirtex Corp has been providing professional, affordable and quality web services to users all around the globe. Here at Cirtex Corp, we offer everything that larger companies do and even more, but for only a fraction of the cost. We continue to grow and everyday we come up with new ways to improve our products and services. Please enjoy your stay and do not hesitate to contact us if you have any questions.
Browse by
Want to work with the makers of SilverStripe software? Contact us