Find developers and organisations who develop using the SilverStripe platform.
This directory is a service to the SilverStripe community.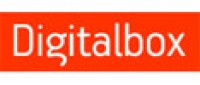 Contact
+30 2104819453
Address
15 L. Katsoni st.
Athens
Greece
Services
Content Management Solutions, web design, Web design and development, web hosting
Digitalbox
www.digitalbox.gr
Digitalbox is a full service web agency, based in Athens, Greece. Digitalbox specialises in custom websites, blog and CMS design for businesses, non-profits and personal/non-commercial clients. We work directly with our clients and partners to provide hand-crafted creative solutions for the web.
We provide a broad range of skills and experience. But we also partner with specialists in a variety of fields, including software development, copy writing, to provide a full range of services for our clients. 
View Portfolio > http://www.digitalbox.gr/portfolio/
Browse by
Want to work with the makers of SilverStripe software? Contact us