Find developers and organisations who develop using the SilverStripe platform.
This directory is a service to the SilverStripe community.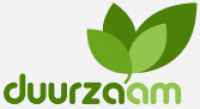 Contact
+31 (0)23 8 200 203
Email: ma.azruud@tcatnoc
Address
Jan Haringstraat 41
HAARLEM
Netherlands
Duurza.am Internetbureau
www.duurza.am
Duurza.am Internetbureau designs and develops for companies that follow the People, Planet and Profit principles.
Omschrijving
Duurza.am Internetbureau biedt webdesign, website ontwikkeling en klimaatneutrale hosting voor ondernemingen die maatschappelijk verantwoord (willen) ondernemen. Door energiezuinig te opereren, gebruik van groene energie, klimaatcompensatie en klimaatneutrale webhosting dragen wij bij aan een betere wereld. Want waarom niet meteen een duurzame website?
MVO activiteiten
Duurza.am Internetbureau put uit een netwerk van bevlogen zelfstandigen en heeft daardoor geen energieverslindend kantoorpand nodig. Dat scheelt meteen ook veel file-rijden. We proberen zo energiezuinig mogelijk te opereren. Daarnaast zijn onze auto's klimaat neutraal en maakt Duurza.am gebruik van 100% groene stroom van Greenchoice. Duurza.am biedt groene hosting aan door websites onder te brengen in het klimaat neutrale datacenter van EvoSwitch.
Browse by
Want to work with the makers of SilverStripe software? Contact us