Find developers and organisations who develop using the SilverStripe platform.
This directory is a service to the SilverStripe community.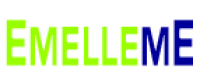 Contact
610-945-2016
Address
1050 N. Hancock St.
Philadelphia
United States
Services
SEO, SilverStripe Developer, SilverStripe Hosting, Web design and development, Web strategies, Websites
Emelle Me, LLC
www.emelle.me
Our clients include everyone from large organizations like the Philadelphia Police Department (www.phillypolice.com) to smaller start-ups like www.melodiekent.com. Our services include:
Web 2.0 Technologies (e.g. Interactive mapping applications, custom twitter and facebook applications, and mobile web applications)
Search Engine Optimization
Custom Content Management Systems using popular Open Source platforms like SilverStripe, Wordpress, etc.
Blogging 2.0
Mobile Web development
Embedded System Applications
Custom Home and Auto Automation Solutions
Amazon Web Services Platform Development
E-Commerce Solutions
If you have any questions feel free to give us a call at 610-945-2016 or email us at hello@emelle.me! We look forward to hearing with you.
Browse by
Want to work with the makers of SilverStripe software? Contact us