Find developers and organisations who develop using the SilverStripe platform.
This directory is a service to the SilverStripe community.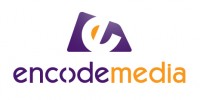 Contact
Tel: +52 (55) 36 00 52 38
Email: xm.moc.aidemedocne@otcatnoc
Address
Leibnitz #204 Col. Anzures
Distrito Federal
Mexico
Services
accessibility, Cross browser Mac and PC development - IE6 IE7 IE, development, Ecommerce solutions, eCommerce websites, movil developers, PHP Application Development, profesionals, web applications
EncodeMedia
www.encodemedia.com.mx
Your site must offer the best possible experience for its customers, whether current or potential. A good site is distinguished by aesthetic and functional characteristics, both of which Encode Media are experienced at creating.

The Internet offers a world of possibilities to benefit your business. Whether you're looking to optimize business processes, interact with customers or employees, expand your markets, improve your public visiblity, manage your products and so on. We can help you develop customized systems focusing on your needs and objectives. Encode Media design visually appealing and easy to navigate sites which focus on the end user.

Buying and selling over the Internet offers great potential to expand your business and sales by offering your products or services worldwide. We take care of creating the infrastructure of this portal so you can place your catalog of products or services on the website and your customers can find what they need easily and pay safely.
If you need more information, visit our site / Si necesita mas informacion visitenos en nuestra sitio
Browse by
Want to work with the makers of SilverStripe software? Contact us