Find developers and organisations who develop using the SilverStripe platform.
This directory is a service to the SilverStripe community.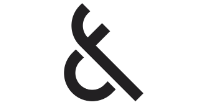 Contact
+49 (0)89 540 42 64 0
Address
Hans-Preißinger-Str. 8
München
Germany
Services
concept and consulting, Custom SilverStripe Development, Drupal, Email Marketing Solutions, Public Relations, SEO, SilverStripe CMS integration, Social Media Marketing, Typo3, Web design and development
Form & Code GmbH
www.formundcode.de
We are a Munich-based company for Web and Application Development, Design and Marketing, consisting of currently nine people. Our projects include tailored CMS-based websites, eCommerce solutions (based on Magento, Drupal/Ubercart and others), elaborate Dialogue Marketing tools and services, CI and CD, and some funkier stuff.
Browse by
Want to work with the makers of SilverStripe software? Contact us