Find developers and organisations who develop using the SilverStripe platform.
This directory is a service to the SilverStripe community.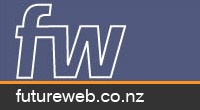 Contact
+64 (0) 221 613181
Address
Rintoul Street
Wellington
New Zealand
Services
module development, theme development, web design, Web design and development
Futureweb
www.futureweb.co.nz
Web design company based in Wellington, New Zealand. Creating high quality, bespoke websites. We tend to build all our sites using the Silverstripe CMS (Content Management System), making it easy for users to log in, edit, add pages etc. We don't use existing templates and just stick on existing modules - we design and build exactly what you want.
Portfolio: http://www.futureweb.co.nz/
Browse by
Want to work with the makers of SilverStripe software? Contact us