Find developers and organisations who develop using the SilverStripe platform.
This directory is a service to the SilverStripe community.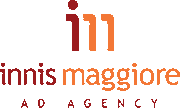 Contact
Mark Vandegrift
+01 330 492 5500
Email: moc.eroiggamsinni@kram
Address
4715 Whipple Ave NW
Canton
United States
Services
programming in silverstripe, silverstripe examples, silverstripe partner, silverstripe programmer, silverstripe programming, silverstripe service provider, silverstripe websites
Innis Maggiore Group, Inc.
www.innismaggiore.com
As the nation's leading agency in the practice of positioning, Innis Maggiore's SilverStripe programmers reinforce the strong web expertise we offer our clients. Beginning with clients' most meaningful differentiating ideas, we dramatize these positions throughout all offline and online communication channels. SilverStripe has been one of our agency's leading implementation platforms and allows our developers to use a robust and asset-rich CMS for rapid deployment.
In today's digital world, websites are often the first place prospects and customers learn about your company's position in the marketplace. Through a combination of art and science, Innis Maggiore creates websites that increase customer awareness and drive business. From initial prototyping/information architecture to final testing and deployment, Innis Maggiore offers complete web, mobile, and digital services.
As a full-service integrated advertising agency, we understand that the web doesn't stand alone as a tactic or asset. Your advertising, public relations, media, sales, and operation strategies should all work in concert to ensure the greatest success and most efficient use of your resources.
For more information or to contact us online, visit our agency portfolio. To talk to someone at Innis Maggiore about its positioning-first philosophy and services, please call +1 800 460 4111 and ask for Mark Vandegrift.
Browse by
Want to work with the makers of SilverStripe software? Contact us