Find developers and organisations who develop using the SilverStripe platform.
This directory is a service to the SilverStripe community.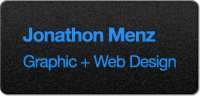 Contact
+1 604 379 7636
Address
Any Café
Adelaide
Australia
Services
Graphic design, photography, Web design and development
Jonathon Menz :: Freelance Graphic + Web Design
jonathonmenz.com
Jonathon Menz is an independent graphic designer and SilverStripe developer. He is easy to get along with and great value for money. He is familiar with the SilverStripe framework and has customised the SilverStripe CMS for his clients in many useful ways, including syncing with services such as Vimeo and Campaign Monitor via their APIs, integrating online payments, and managing complex data models. His services include graphic design, web design and development, and photography.
Visit his website for examples of work and more information: JM:: Web design Adelaide
Browse by
Want to work with the makers of SilverStripe software? Contact us