Find developers and organisations who develop using the SilverStripe platform.
This directory is a service to the SilverStripe community.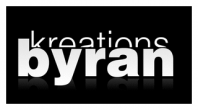 Contact
+46 8 735 88 00
Email: es.narybsnoitaerk@ofni
Address
Sveavägen 98
Stockholm
Sweden
Services
Custom web solutions, Ecommerce solutions, Front end development, Mobile web apps, NET, php
Kreationsbyrån Sverige AB
www.kreationsbyran.se
Kreationsbyrån is a web agency located in Stockholm, Sweden. We specialize in ecommerce, open-source CMS's (Silverstripe) and front-end development(HTML5/CSS3 & mobile technologies). 
Browse by
Want to work with the makers of SilverStripe software? Contact us