Find developers and organisations who develop using the SilverStripe platform.
This directory is a service to the SilverStripe community.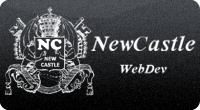 Contact
+7 (923) 136-60-13
Email: us.eltsacwen@ynot
Address
st. Sovetskaya, 52
Novosibirsk
Russian Federation
Services
b2b websites, custom web applications, Dynamic Web Site, E-Commerce Websites, large projects and websites, Standards Compliant Websites, Web Optimization, Website design and development
New Castle
newcastle.su
We make cheap and effective web-projects
We are a team of specialists in: design, development, content management and advertising.
The team was formed in 2010. Before that each of us worked in different companies, but later discovered that we would work better outside of a large company.

We are a small company, but if necessary we can easily connect with freelancers, who were previously double-checked.
Portfolio
Our development projects are primarily focused on the user and compliance with Web standards. The quality of the final product is of immense importance, and we always aim to offer the most interesting solution for the client.
We develop Internet representations for small organizations, large businesses and government agencies. In addition, if you are a representative of a non-profit organization and we like your idea we will be happy to design you a quality product for free.
Partners and representatives in other cities
The world has been integrated in a single network - the Internet, and because of that it does not matter where you are - contact us and we'll be happy to worh with you. In the contact section you can find our representative in your area or you can use the online-order form and we will contact you.
Browse by
Want to work with the makers of SilverStripe software? Contact us