Find developers and organisations who develop using the SilverStripe platform.
This directory is a service to the SilverStripe community.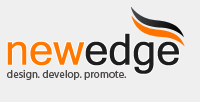 Contact
+44(0)8707 606 812
Email: ku.oc.egdewen@olleh
Address
The Stoneyard, Furnace Lane
Finedon
United Kingdom
Services
Application Development, eCommerce, Email Marketing, mysql, PHP Application Development, SEO, web application development, web design
New Edge Media Ltd
www.newedge.co.uk
Newedge build innovative, search optimised, fast loading and mobile responsive websites / applications. 
Take a look at some of our work
www.safari.co.uk - Mobile responsive, CRM
www.verilocation.com - Borchure website
www.inspiredluxuryescapes.co.uk - Hotel booking website
www.pytec.co.uk 
www.pyteccareers.co.uk
We develop all sorts of systems and websites with silverstripe. 
Customer relationship management
Lead management
Booking systems
Content management / blogging
Mobile responsive websites
API & XML Integration
Twitter Bootstrap framework sites
... Anything you can dream up, we can build in silverstripe
Come a grab a coffee and let's discuss your ideas, together. 
Browse by
Want to work with the makers of SilverStripe software? Contact us