Find developers and organisations who develop using the SilverStripe platform.
This directory is a service to the SilverStripe community.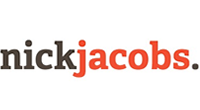 Contact
ph +64 27 308 1402
Email: zn.ten.sbocajkcin@olleh
Address
PO Box 193
Gisborne
New Zealand
Services
ajax, Application Development, database development, Freelancer, jQuery Development, Web design and development
Nick Jacobs
www.nickjacobs.net.nz
I am a freelance designer/developer working almost exclusively in SilverStripe for small, medium sites through to online applications.
Browse by
Want to work with the makers of SilverStripe software? Contact us