Find developers and organisations who develop using the SilverStripe platform.
This directory is a service to the SilverStripe community.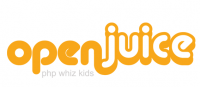 Contact
+44 (0) 20 8242 6333
Email: ku.oc.eciujnepo@ofni
Address
The Hub Kings Cross, 34b York Way
London
United Kingdom
Services
Custom SilverStripe Development, data migration, outsourcing, SilverStripe CMS integration and module developmen
Open Juice
www.openjuice.co.uk
We offer a carefully selected range of Open Source PHP driven solutions to provide you with all the support you need to deliver a full service to you customers, leaving you safe in the knowledge we are here to give them as much support as they need.
We a purely development focused here to help you make the right technical decisions for you and your customers, enabling you to deliver to your full potential.
Browse by
Want to work with the makers of SilverStripe software? Contact us