Find developers and organisations who develop using the SilverStripe platform.
This directory is a service to the SilverStripe community.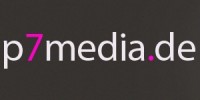 Contact
+49 (0)176 286 335 92
Email: ed.aidem7p@cmlehhcab
Address
Thomas Mann Strasse 14
Gärtringen
Germany
Services
concept and consulting, silverstripe development, webdesign and development
p7media
p7media.de
I am a professional web developer and I'd love to help you create the next totally awesome website!
Browse by
Want to work with the makers of SilverStripe software? Contact us