Find developers and organisations who develop using the SilverStripe platform.
This directory is a service to the SilverStripe community.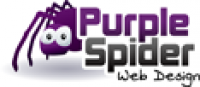 Contact
+44 (0)131 202 1170
Email: zib.dwsp@krowtenvedss
Address
Lower Granton Road
Edinburgh
United Kingdom
Services
CMS, CMS Help, Email Marketing, Hosting Email, SilverStripe CMS, Website Design, Website Hosting, ZURB Foundation
Purple Spider Web Design
www.purplespider.com
Hello, my name is James Cocker, I'm a freelance web developer & designer, based in Edinburgh, Scotland.
I specialise in developing full website solutions for small to medium sized businesses, and have been working with SilverStripe since early 2010.
I take SilverStripe's two main strengths of being really user friendly and very flexible for developers, to create website solutions that precisely meet the client's business, while being extremely easy to keep up-to-date.
Some of my services include:
Bespoke Website Redesign (Responsive, so it displays great on mobiles and tablets)
Website Redevelopment
Integration of the SilverStripe Content Management System (CMS) to allow you to easily update the content on your website
Customised CMS Help Guide - providing step by step instructions for all common tasks
Google Analytics - to see who's visiting your site
Website Hosting
E-mail Account Setup & Configuration
For examples of my work, please check out my portfolio at www.purplespider.com
Browse by
Want to work with the makers of SilverStripe software? Contact us