Find developers and organisations who develop using the SilverStripe platform.
This directory is a service to the SilverStripe community.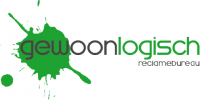 Contact
+31 317 712 465
Email: ln.essokbob@bob
Address
Steenoven 8
Rhenen
Netherlands
Bob Kosse
www.bobkosse.nl
Bob Kosse is a Dutch marketing organisation. We create websites with Silverstripe, webshops with PrestaShop and custom made webapplications with PHP/MySQL.
Browse by
Want to work with the makers of SilverStripe software? Contact us