Find developers and organisations who develop using the SilverStripe platform.
This directory is a service to the SilverStripe community.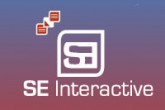 Contact
+60122623844
Address
No21 Block C, Taman Dato Ahmad Razali
Ampang
Malaysia
Services
Web design and development
SE Interactive
www.seinteractive.com.my
SE Interactive is a growing web & multimedia consultant agency located in Kuala Lumpur, Malaysia. The company was formed to seek an opportunity in Web & Multimedia market in Malaysia.
SE Interactive is a start-up managed by Sukral Helmi and has extensive experience in the Multimedia and Design industry, and has maintained an excellent reputation in this same industry.
In addition, the owners are capable of handling the sales/management and finance/administrations areas, respectively.
Range of products & services that SE Interactive provide to customer are; quality website design, flash action scripting, multimedia cd interactive, AJAX, java-php & mysql programming, web hosting & domain name solutions, magazine & books design, t-shirt logo embroider, wedding card, 3D modeling, lighting interior design, video post media production, cosmetic & customization automotive product design.
As the company grows, it will consulting people in related market not only in Malaysia but also all over the world.
Browse by
Want to work with the makers of SilverStripe software? Contact us