Find developers and organisations who develop using the SilverStripe platform.
This directory is a service to the SilverStripe community.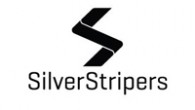 Contact
+94.112.2641722 / +94.712.664294
Email: moc.srepirtsrevlis@olleh
Address
Frazer Avenue
Moratuwa
Sri Lanka
Services
Bespoke Web Applications, Booking Solutions, Custom SilverStripe Development, E-Commerce Development, E-Commerce Websites, mobile apps, Mobile Developement, Responsive Web, SilverStripe web development
SilverStripers
silverstripers.com
SilverStripers are a web developers based in Colombo Sri Lanka. We make web based software using SilverStripe CMS and framework, and we are specialized SilverStripe developers. 
Our focus is to build amazing software and build strong customer relationships. We do work as offshore developers with various companies. We use modern technology to make websites, and build mobile ready websites using responsive techniques. 
We always deliver the best technological solutions, while maintaining lasting relationships with our clients. 
If you've got a project we'd love to disucss, visit our site.
Browse by
Want to work with the makers of SilverStripe software? Contact us