Find developers and organisations who develop using the SilverStripe platform.
This directory is a service to the SilverStripe community.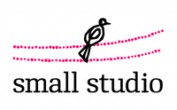 Contact
+61 (0)3 9381 0996
Address
274 Barkly St
Brunswick
Australia
Small Studio
www.smallstudio.com.au
At Small Studio we pride ourselves on our creativity, attention to detail and collaborative attitude toward our clients. We have produced visual identities, content-managed websites, CD packaging, posters, brochures, e-cards, banner ads, web application & mobile phone interfaces, stationery, illustrations and even written sweet inspirational music for a corporate power point presentation.
We're thoroughly creative.
With every project Small Studio works on — be it a website, business card or a CD cover there is a series of steps we take:
Imagine
The first task is to imagine where the work fits in the context of the real world. Who is the target audience? What are the client's priorities? Who is the competition? How can we add to the brief to make the work more effective? At this stage collaboration with the client is essential because it gives us an opportunity to learn more about their business and objectives, in order to plan the best way to help realise their ambitions.
Visualise
With the background information gathered and research done, we get to work with the look and feel of the project. By this time we already have an idea about which fonts, colours, imagery and layout to use — it's just a matter of putting what's in our heads on to the page (or screen, for that matter).
Create
With the artwork and specifications of the project defined, we get to building and producing finished art. No matter what the medium Small Studio takes a master craftsman's approach to constructing the completed work.
Review
Once the project is complete the final step is to take a detailed look over the design and development process: Does the work exceed the client's expectations? How can it be improved? Even the simplest project has lessons to be learned in hindsight, and it's important to us to never rest on our laurels.
Small Studio uses SilverStripe
From January 2008 Small Studio has preferred to use SilverStripe as its content management system for web-based projects. SilverStripe's easy templating, separation of code and ever-increasing array of extensions makes it the obvious choice for us. Our clients always remark on how easy it is to get around the administration interface, particularly after coming from using other open source CMS packages elsewhere. Using SilverStripe, Small Studio has developed large and small websites whose technical requirements include eCommerce, member subscriptions, online video, PayPal shopping carts, event calendars, event ticketing, music players, Google Maps and on it goes. Some of Small Studio's SilverStripe projects are linked below:
http://latinretreatscartagena.com/
http://2009.dancemassive.com.au/
http://undergroundcinema.com.au/
Browse by
Want to work with the makers of SilverStripe software? Contact us