Find developers and organisations who develop using the SilverStripe platform.
This directory is a service to the SilverStripe community.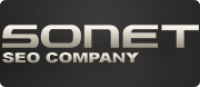 Contact
+1 (773) 936-0269
Address
113 McHenry Rd Unt 401
Buffalo Grove
United States
Services
e-commerce, search engine marketing, SEO services, Web design and development, web hosting
Sonet SEO Company
www.sonetseo.com/
Sonet SEO Company is an innovative Chicago based web site design, web development and internet marketing company.
Browse by
Want to work with the makers of SilverStripe software? Contact us