Find developers and organisations who develop using the SilverStripe platform.
This directory is a service to the SilverStripe community.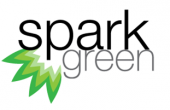 Contact
+61 3 9696 9711
Email: ua.moc.neergkraps@seiriuqne
Address
110 Bridport St
Albert Park
Australia
Services
Calculators, Creative, Data, eForms, Email, Join and Book, mobile, SEO and SEM, Social, Strategy, Video, Websites
Spark Green
www.sparkgreen.com.au
We are the digital agency for finance.
We focus on "everything web" and deliver a strong call to action strategy to increase engagement and a return on your investment.
Head office
110 Bridport Street, Albert Park
VIC 3206 AUSTRALIA
Services
Creative
Strategy
Data
Websites
Mobile
Calculators
Join & Book
Email
eForms
SEO / SEM
Social
Video
Browse by
Want to work with the makers of SilverStripe software? Contact us