Find developers and organisations who develop using the SilverStripe platform.
This directory is a service to the SilverStripe community.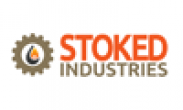 Contact
Please e-mail.
Email: moc.seirtsudni-dekots@olleh
Address
500 University Ave.
Ste. 2412
Honolulu
United States
Services
Mobile web design, web design, web development, Web Technology Consulting
Stoked Industries
www.stoked-industries.com
We are a web design, development and consulting business that specializes in small to large projects involving rich media applications and social networking.
Our clients include iTalent Company, Regal Models, Digital Mediums, ActivityRez, etc.
Browse by
Want to work with the makers of SilverStripe software? Contact us