Find developers and organisations who develop using the SilverStripe platform.
This directory is a service to the SilverStripe community.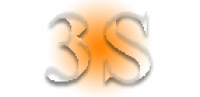 Contact
91 9028856345
Address
Plot No.31, Gulmohar Vihar, Pipeline Road, Satpur
Nashik
India
THREE S
thethrees.net
We take this opportunity to introduce ourselves as 'THREE S.'(Web2Developer) a complete Web Design and Development company based in India providing Web Design and Development services to reputed clients in USA, CANADA, UK, EUROPE, SINGAPORE, South Africa, Australia and India. In order to come up with a design and layout for the website, we first understand your target audience, market positioning and preference for any color combination among other things. While designing website we focus on web2 technology.
We are PHP and MySQl developer and CSS expert. We also introduce our self as a CMS ( Content Management System ) expert. In CMS Drupal, SilverStripe and Joomla are our skill area.
Areas of Expertise:
CMS Content Management System:

Drupal
SilverStripe
Moodle
Joomla
OrangeHRM
WordPress
Server side Scripting:

HTML
XML
DHTML
PHP
Java Script
XML
Ajax
Platform: Xp, Vista, Linux, Mac, Firefox, Internet Explorer.
Backends: SQL Server, MySQL, MS Access.
Graphic/Animation Tools:

Adobe Photoshop
CorelDraw
Animator Pro
GIMP.
Browse by
Want to work with the makers of SilverStripe software? Contact us