Find developers and organisations who develop using the SilverStripe platform.
This directory is a service to the SilverStripe community.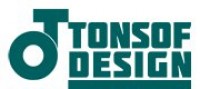 Contact
00351916576564
Address
Oporto
Oporto
Portugal
Services
Branding, Content managed websites, e-commerce, E-Commerce Websites, Flash Development - AS2 AS3, Graphic design, iPhone websites, photography, Web design and development
Tons of design
www.tonsofdesign.net
TONS OF DESIGN has been working work in web design (creating and maintaining web sites, MySpace customization, ...) and graphic design (logos, posters, artwork, brochures, business cards, invitations or any other proposals).
Browse by
Want to work with the makers of SilverStripe software? Contact us