Find developers and organisations who develop using the SilverStripe platform.
This directory is a service to the SilverStripe community.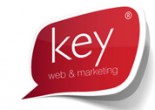 Contact
0845 527 7770
Email: ku.oc.gnitekram-bew-yek@nomis
Address
Woodgate Stables, Crawley Lane
Burton-on-trent
United Kingdom
Services
b2b websites, b2c websites, Brand Design, corporate websites, Dynamic Web Site, E-Commerce Websites, Graphic design, web design, Web design and development, web development, Web marketing, Web site
Key Web and Marketing
www.key-web-marketing.co.uk
Key Web has over 16 years of web development experience. We are passionate about creative design and user function, that's why we use SilverStripe. We create a unique look for each project and use other technologies such as flash and ajax and combine these into the SilverStripe CMS. We can also offer SEO and full branding and print services to give a total marketing solution.
Our services include
Please take a look at our profile and our print portfolio
Recent SilverStripe web projects
www.jubileemobility.co.uk
Browse by
Want to work with the makers of SilverStripe software? Contact us