Find developers and organisations who develop using the SilverStripe platform.
This directory is a service to the SilverStripe community.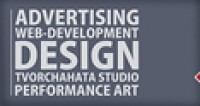 Contact
+380(68)3541252
Email: moc.ixidbew@i
Address
Chervonopraporna
Kiev
Ukraine
Services
advertising, Brand Design, design, Graphic design, photography, web design, web development
TvorchaHata
tvorchahata.com/en/
What we can do for you business
Success of customer's business is our success
Our goal is to make designs which satisfy the requirements of the business of our clients, their philosophy, goals, market strategy and budget. Our team consists of professionals which have more then 7 years experience in the design and advertising business.
Partnership
TvorchaHata studio at this time is working at Ukrainian market, but is intrested in partnership with foreign companies for entering new markets.
Browse by
Want to work with the makers of SilverStripe software? Contact us