Find developers and organisations who develop using the SilverStripe platform.
This directory is a service to the SilverStripe community.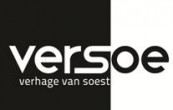 Contact
+31 703608091
Address
Tholensestraat 129
The Hague
Netherlands
Services
database development, HTML CSS, PHP Application Development, psd2html
VERSOE | Verhage van Soest
www.verhagevansoest.nl
After a 5 year period of developing websolutions, we have now come to the point that we can state: We choose who. This makes us one of the most unknown yet powerful building teams of the hague. We don't compete against other bureaus. We even advise some of our prospects to communicate with other companies due to the lack of complexity. SilverStripe has always been a good system to promote and build websites with and we will keep doing this. Expanding the horizon and finding new ways to connect our inhouse modules to create on-demand applications for our customers.
You hear from us today but we are programming in tomorrow.
Browse by
Want to work with the makers of SilverStripe software? Contact us