Find developers and organisations who develop using the SilverStripe platform.
This directory is a service to the SilverStripe community.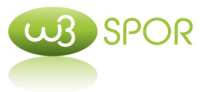 Contact
+4741242520
Address
Strandskillet 5C
Tromsø
Norway
Services
developing websites, education, hosting, implementing websites, SEO, support
W3spor NUF
www.w3spor.no
Take a look at our porfolio http://w3spor.no/referanser
We provide these services:
Developing and implementing of websites
Customizing the Silverstripe CMS
Hosting
Support
Webmaster education
SEO
In addition to Silverstripe we also implement and develope Magento webshops.
Browse by
Want to work with the makers of SilverStripe software? Contact us