What is SilverStripe?

Super flexible & extensible
Silverstripe CMS fits the outcomes you want, and doesn't force your business outcomes into an out-of-the-box solution. Customise to your needs!
Easy-to-use
You can be the CMS expert in no time! Get started quickly and deliver your content to your users fast.
Robust & secure
Don't stay awake at night worrying! Silverstripe CMS is solid as a rock, with enterprise-level security and support, so you can rest easy!
Open source
Collaboration from our global army of community members and commercially supported by Silverstripe.
Designed for digital teams
Easy to learn
Silverstripe Framework is created from the ground up to be easy to pick up and customise.
Optimised to produce highly reusable code
Silverstripe Framework promotes coding structure that is easy to read and maintain.
Powerful frontend template engine
Our templating engine is designed with frontend in mind. This makes creating digital experiences easy and fast.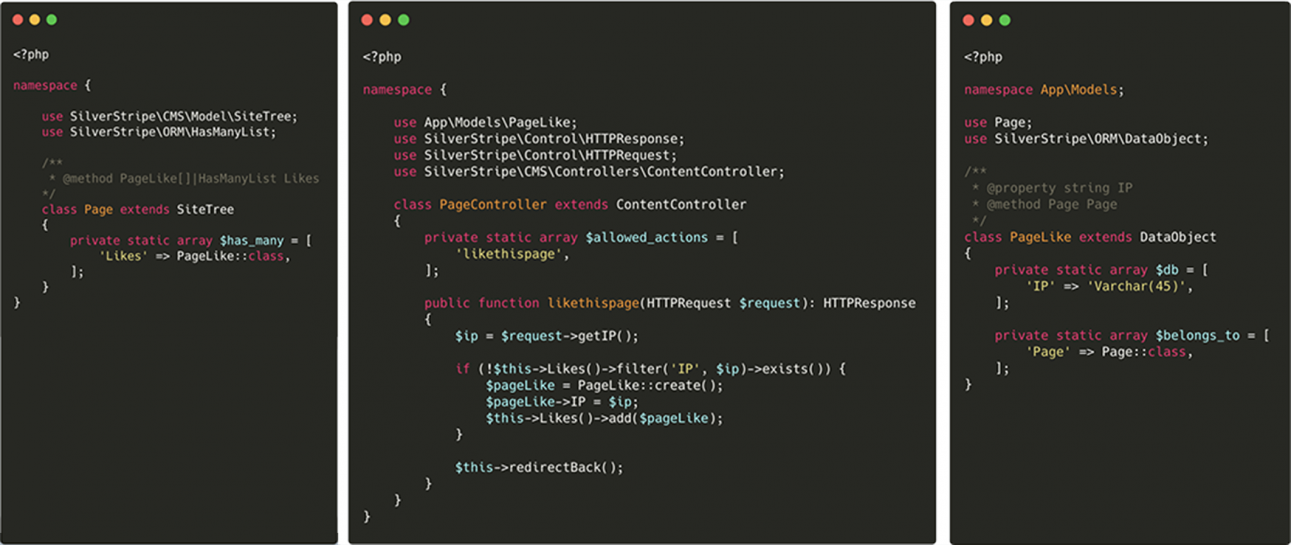 Faster to market
Launch campaign pages straight from the CMS without the time-consuming development process.  
Easy to test and refine
Empower you to quickly test and refine campaigns as you go.
Faster communications
Own the content and respond quickly to customers' feedback.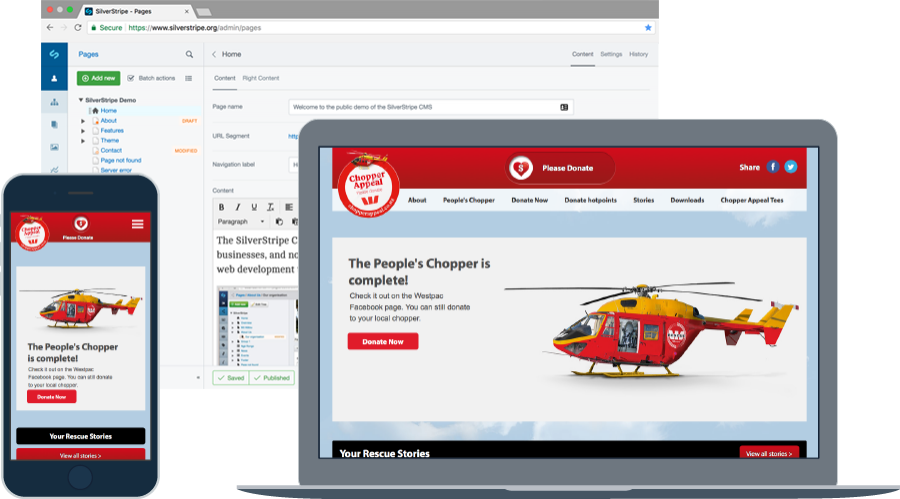 Clear and easy-to-use
Silverstripe CMS is designed to be simple to learn and easy to use.
Grow with your needs
Whether updating a page or publishing multiple pages on a large scale site.
Permission controls
Give access to edit only specific areas of your site.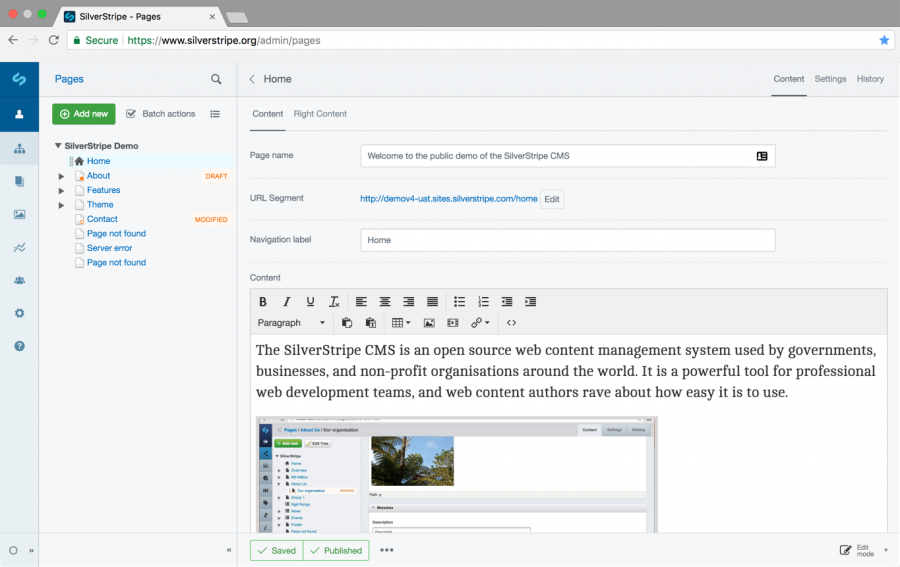 Secure and scalable
Architected to safeguard your data from malicious activity or data-loss, even while scaling up complex sites.
Supported at an enterprise-level
Behind the collaborative contributions of our open source community,  Silverstripe CMS and Silverstripe Framework are backed by Silverstripe.
Robust and cost effective
Silverstripe CMS and Silverstripe Framework are built with reliability in mind. They are updated regularly and structured to be extendable.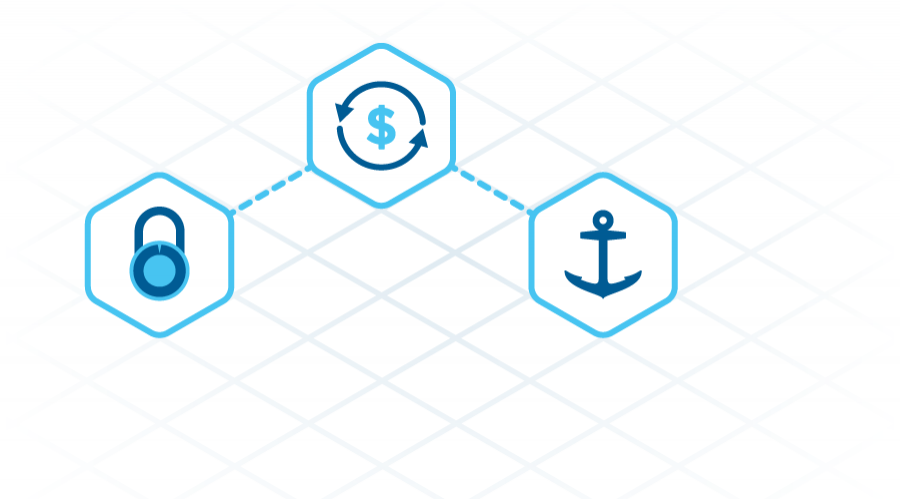 Getting started
Find development teams near you and view their recent work. 
Resources and guides for getting the best out of Silverstripe CMS
Instructional Silverstripe Framework lessons with screencasts, written content and code examples.
50,000+
Live Silverstripe CMS sites
4,000+
Showcased Silverstripe CMS sites
400+
Freelance developers and agencies
Latest news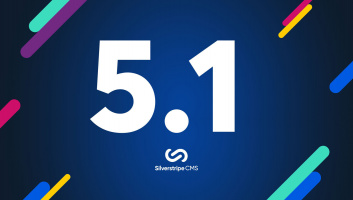 Silverstripe CMS 5.1.0: Enhanced performance, refined permissions, bug fixes, and more exciting features!
read