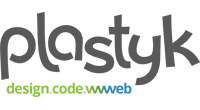 Plastyk Studios is a web agency that specialises in problem solving. Our in-house team of smart people can make it happen for your business.
Web Design & Development
At Plastyk we love creating memorable desktop, mobile web experiences. We understand that no two solutions are the same, that's why we offer comprehensive Internet development services to cater to your business objectives.
Content Management & E-Commerce
Plastyk specialise in delivering easy to use content management systems thanks to Silverstripe CMS plus the following services:
Website Development
Specification documentation
Content Management System (CMS) deployment and customisation
Mobile website development and responsive design
Wire framing and custom design
Information architecture
Interface design
Usability design
Dynamic content management
User Testing
Third-party application integration
Database development
Application development
Website statistics and reporting
Intranet/Extranet Development
Visit the Plastyk Studios website to find out more.
Contact plastyk studios
Unley
South Australia, Australia

93b Unley Road
Unley, South Australia 5061
Australia
+61 8 8357 7700