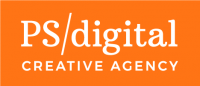 Hello, PS/digital is a talented creative digital agency. We're a tight-knit team of creatives, marketers, strategists, designers and developers all working with one goal in mind: to make your business better.
We are a team of friendly, talented people who love design. We are based in Wellington, New Zealand and work with companies of all sizes around the globe.
First and foremost, we always ensure we understand your business objectives before we launch into any project. This gives us a big picture of how we can best help get you the results you want.
We treat each project on an individual basis. We don't believe in a 'one size fits all' approach. So the first thing is to sit down and talk about your brand and establish what you want to say.
It's about the content! And we'll work with you to make sure we get it right. Then we'll get down to the nitty gritty with a fully integrated approach - research, strategy, design… whatever is needed to ensure we deliver great ideas and fresh creative.
Once we've got the communication right, we'll keep it real and compelling with ongoing support and maintenance. We believe in providing great design, customer service, and real support regardless of budget.
Contact PS/digital
Wellington
Wellington, New Zealand

Level 8, Aviation House,
12 Johnston Street
Wellington, Wellington 6011
New Zealand
+64 (0) 4 974 9198