Trainor
New Hartford, NY, United States
---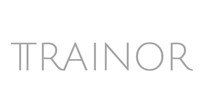 TRAINOR is a creative and technology collaborative of brand storytellers; philosophers, culturists, strategists, writers, artists, and inventors focused on developing cross-platform brand experiences that deliver high return on investment.
We believe every brand has a story. Storytelling is an art, merging history, culture, experiences, and what is to come. Where we have been and where we are going. What is relevant from yesterday for today and tomorrow. To experience your brand your audience seeks an entertaining, emotional, and indelible story. We create those stories and the tools to tell them.
Successful brands don't change their stories, they last for generations because they are true to their story. The story is the brand. The brand is the story.
And we are true storytellers.
Community showcase listings
---
Contact Trainor
Email: moc.roniart@vedbew
New Hartford
NY, United States

135 Oxford Road
New Hartford, NY 13413
United States
13157977970