Wolf Interactive
Melbourne, VIC, Australia & 2 other cities
---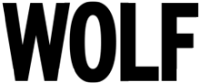 Wolf Interactive is an award-winning digital agency based in Melbourne, Australia. Working with diverse clients, Wolf adopts an agile approach to providing digital services, including premium websites, responsive design, digital marketing, e-Commerce systems and app development.
Wolf offers a comprehensive suite of end-to-end digital development services. Our professional services are integrated, and focused on delivering the solution your organization needs.
RESPONSIVE WEB DESIGN
Let your potential customers interact with your services across a range of digital devices. Wolf can make your site up to speed with responsive web design so your business can make the most of every platform, from smartphone to desktop.
People work across numerous devices, so we create responsive web designs for desktop, tablet and mobile platforms, integrating with social media to attract new customers and build loyalty. Wolf can deliver on your business needs – retail and promo sites, e-learning, apps and games.
We'll do the research, we'll make it look great and we'll make it work – for humans.
MAGENTO E-COMMERCE
Wolf Interactive are trusted partners with Magento.  We combine smart digital strategy with tactical planning and a gold-standard e-commerce package that powers over 200,000 merchants – big and small – worldwide to create memorable experiences that engage and convert customers.
With the power of Magento, we can focus on every aspect of your business, extract vital information and develop a bespoke strategy that addresses the unique needs and goals of both your business and your customer, taking conversion to the next level.
DIGITAL MARKETING
There is an online world of marketing opportunities available. We can formulate a marketing campaign utilising the best platforms at the right times, assess the latest marketing trends and create an expertly targeted digital marketing strategy to help you reach your business goals.
Digital marketing is a combination of strategy, content and campaign management. Here at Wolf, we undertake robust research, including a content audit, performance analysis, an assessment of opportunities, plus competitor and landscape research, before making strategic recommendations. We feed these recommendations into a smart roll-out of content and campaign management that reflects your brand and is targeted to your goals.
APP DEVELOPMENT
If you want to add an app to your online presence, or if you have a brainwave for a stand-alone app, Wolf can help you plan and model it. Our app development, for both iOS and Android, combines strategy, design, speed and technical know-how to deploy truly compelling and lucrative apps.
Got an idea? If you do, we can capture that light bulb moment, whip it into reality and get it to market. We can work with you to stock your app with compelling content that is on brand and develop your app to work across multiple platforms.
Contact Wolf Interactive
Melbourne
VIC, Australia

2/8 Bromham Place,
Richmond
Melbourne, VIC 3121
Australia
Sydney
NSW, Australia

Level 25, Aurora Place
88 Phillip Street
Sydney, NSW 2000
Australia
Brisbane
QLD, Australia

Level 54, One One One Eagle Street
111 Eagle Street
Brisbane, QLD 4000
Australia