North Canton City Schools
---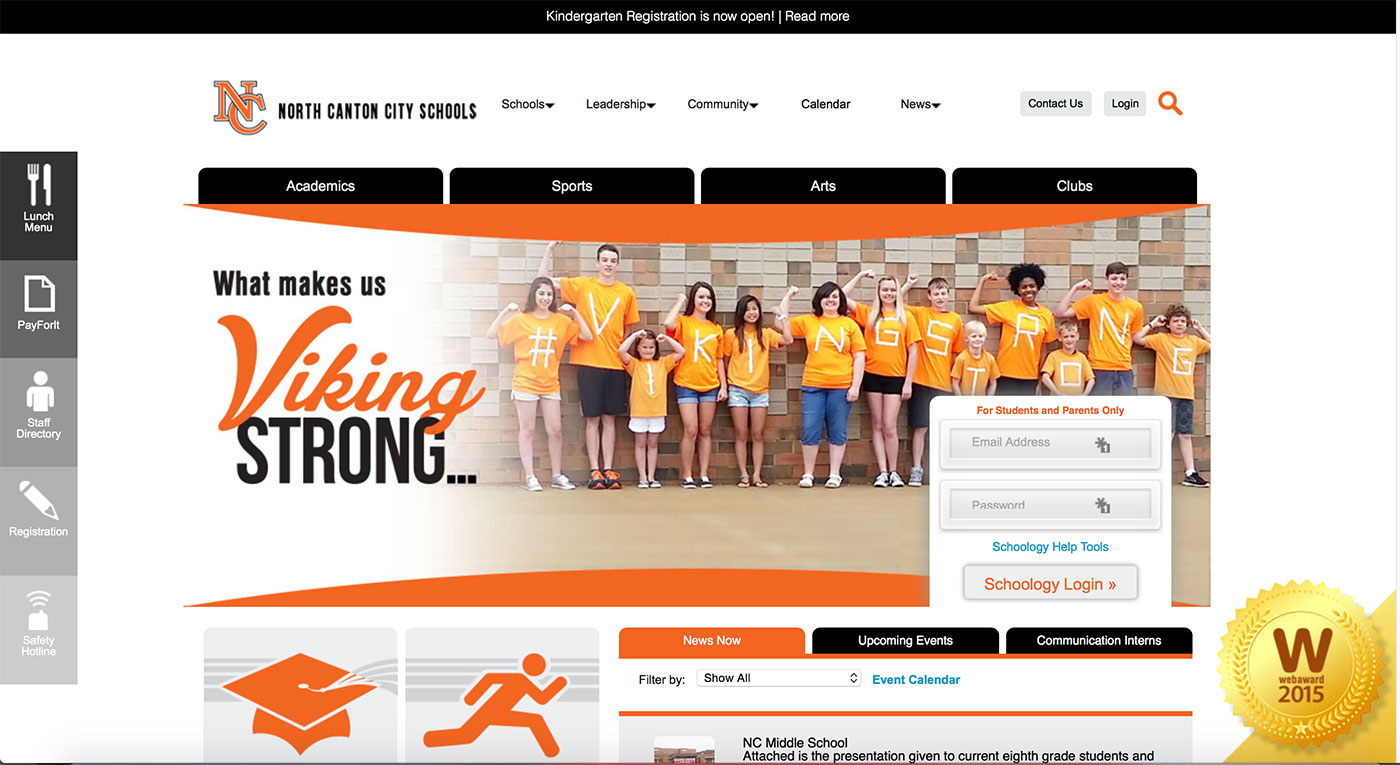 Featured
Apr, 2016
North Canton City Schools came to Innis Maggiore with a big challenge: how could they
consolidate 9 school building websites into a single site?
convert the content with an internally focused digital property to instead market the district to attract families into the school system?
integrate with 3 other student information systems?
It was an information architect's dream opportunity.
The result was an award-winning (2015 WebAward) consolidated and integrated marketing site powered by SilverStripe Content Management System (CMS). The website serves students, parents, staff, the North Canton community, and prospective families considering calling North Canton their home. It partially serves up content from Schoology, a third-party Learning Management System so that content managers at each school building do not have to log into the website's CMS. The athletic department's scheduling software feeds the athletic schedules to the website. And finally, the food service area uses a third-party application that feeds all the menus and nutritional information into SilverStripe CMS.
Only the client marketing team has sole management of the bulk of the website's content through the CMS. This ensures consistency in brand message, well-sculpted marketing content, and timeliness of updates. They also enjoy the power Innis Maggiore provided them to edit, add or delete access to these other systems as content is added or modified through SilverStripe CMS.
Jamie Smart, primary content manager for North Canton Schools, raves about SilverStripe: "I've used a lot of content management systems and SilverStripe is by far the easiest of the lot. Innis Maggiore customized the interface for us specifically, and that means a lot given the complex nature of a public school system. After two years using the new site, there have been only a few minor things we'd change, and those are simply related to changes in how we operate. Innis Maggiore truly understands the best way to implement digital assets, especially with the ease and power of using SilverStripe."