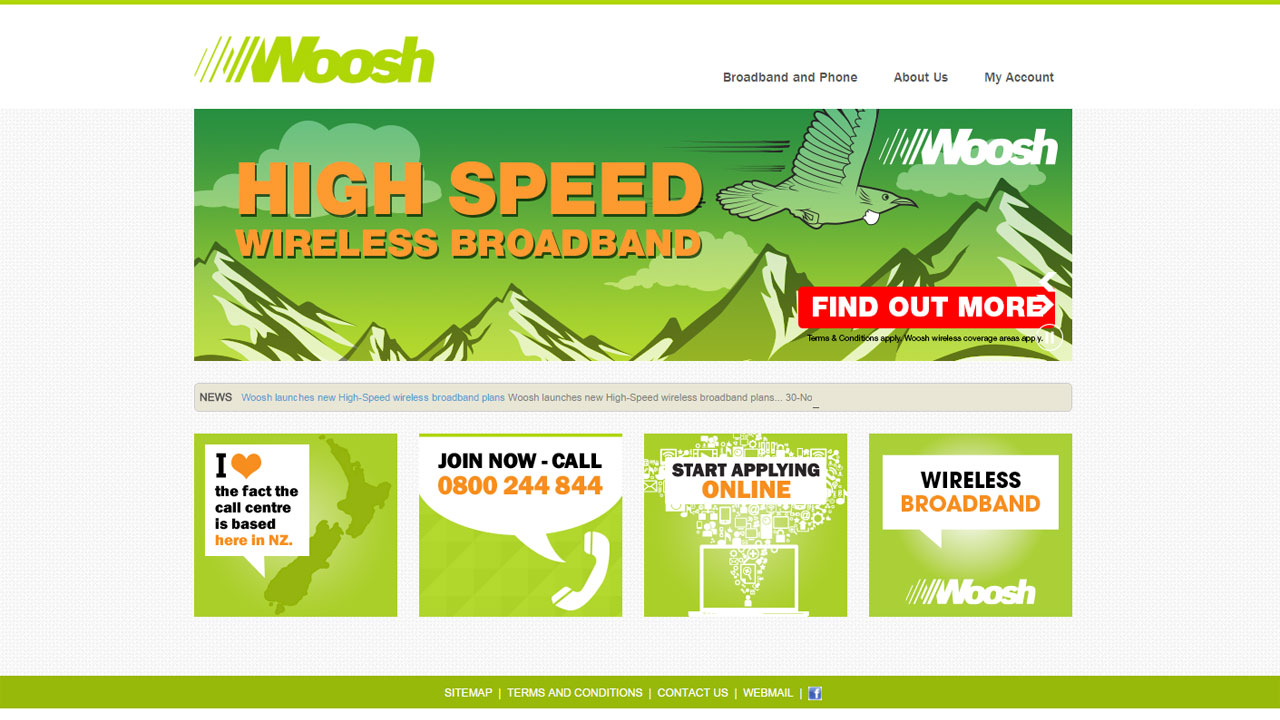 Featured
Apr, 2016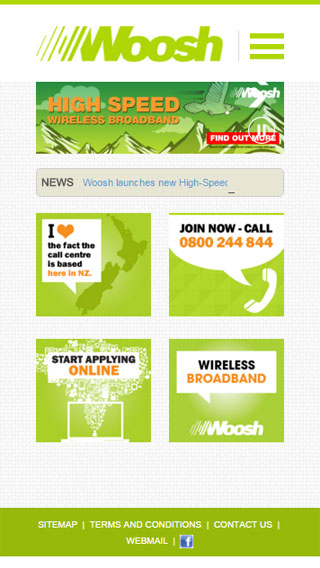 The Brief The client came to us with a very outdated site which they were paying over the odds to maintain. Our brief was quite simple: do everything, while keeping costs down. We created the project briefing, copywriting, responsive web design and web development.
Use of SilverStripe Woosh was built on SilverStripe, which gave the client a way to connect to their content and data in a way that their old system could not. This was cost effective; back-end was extremely userfriendly and we were able to extend it to the client's demands.
The results: A beautiful responsive website accessible on all platforms, delivering on the clients needs of call centre support integration. Finally, Woosh had a website worthy of their brand presence.