CPH Cloud Company
Copenhagen K, Denmark
---

We call ourselves a cloud company because we live the cloud, watch the cloud and work the cloud. We specialise in mashups, including use of social media, YouTube, Google maps or other cloud based services, combined and adapted to work for us, and fulfill our clients objectives. We build both traditional websites and mobile services.
About CPH Cloud Company
It is our mission to fulfill our customers' requirements as simply and creatively as possible through clever use of existing technology. We know our way around the services and applications in the cloud, and we stay on the cutting edge of new trends and technology. Whenever hardcore coding is needed to tie things together and build new solutions, our in-house programmers have what it takes. We offer both Microsoft Certified development and Open Source PhP. The rapid growth of mobile internet and phone apps is one of our major focus areas.
We've Been around since the Internet Was in Its Infancy
Our history as website developers for leading Danish and international clients goes way back to before this millennium, with Juul & Stejle (believed to be the first Danish web agency), that in 2007 was merged with Hello Group, which today is among the top rated digital agencies in Denmark.
Community showcase listings
---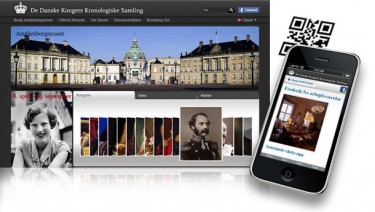 Contact CPH Cloud Company
Copenhagen K
Denmark

Havnegade 39
Copenhagen K, 1058
Denmark
70CLOUDY - +45/70256839