Emelle Me, LLC
Philadelphia, PA, United States
---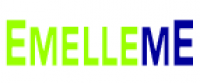 Emelle Me, LLC focuses on transitioning businesses of all sizes to Web 2.0 technologies. Whether you are just starting out on the web, or looking to increase your current visibility on the web, we can provide you with a solution that will empower your organization to stay competitive in the growing web ecosystem.
Our clients include everyone from large organizations like the Philadelphia Police Department (www.phillypolice.com) to smaller start-ups like www.melodiekent.com. Our services include:
Web 2.0 Technologies (e.g. Interactive mapping applications, custom twitter and facebook applications, and mobile web applications)
Search Engine Optimization
Custom Content Management Systems using popular Open Source platforms like SilverStripe, Wordpress, etc.
Blogging 2.0
Mobile Web development
Embedded System Applications
Custom Home and Auto Automation Solutions
Amazon Web Services Platform Development
E-Commerce Solutions
If you have any questions feel free to give us a call at 610-945-2016 or email us at hello@emelle.me! We look forward to hearing with you.
Contact Emelle Me, LLC
Philadelphia
PA, United States

1050 N. Hancock St.
Philadelphia, PA 19123
United States
610-945-2016