Leafnet Studio Oy
Joensuu, Finland
---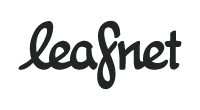 Leafnet Studio is a team of creative technologists based in Joensuu Finland. We design digital solutions to reach, engage and seduce your target audience. Your one stop shop for User Experience, Web design, Interface design, Branding and Print.
Leafnet Studio
We create brands, campaigns and digital platforms that help our clients grow and thrive.
We're passionate about meeting new people, forming partnerships and producing exceptional work that encompasses a story and great design.
Contact Leafnet Studio Oy
Email: if.tenfael@olleh
Joensuu
Finland

Kauppakatu 23 A 3
Joensuu, 80100
Finland
Connect with us, hello@leafnet.fi

Connect with us
https://facebook.com/leafnetstudio
https://google.com/+Leafnetstudio
https://www.behance.net/leafnetstudio
https://twitter.com/leafnetstudio
https://www.instagram.com/leafnet_studio/
https://www.linkedin.com/company/leafnet-studio