Creative Credits from NESTA
---
Creative Credits is a world-first programme that helps businesses to develop their ideas by teaming up with creative firms.

The first round of 'Creative Credits' were worth £4,000 and could be used to purchase services from a local creative firm.

This project was designed by an external consultant and implemented by our GPMD developers in London.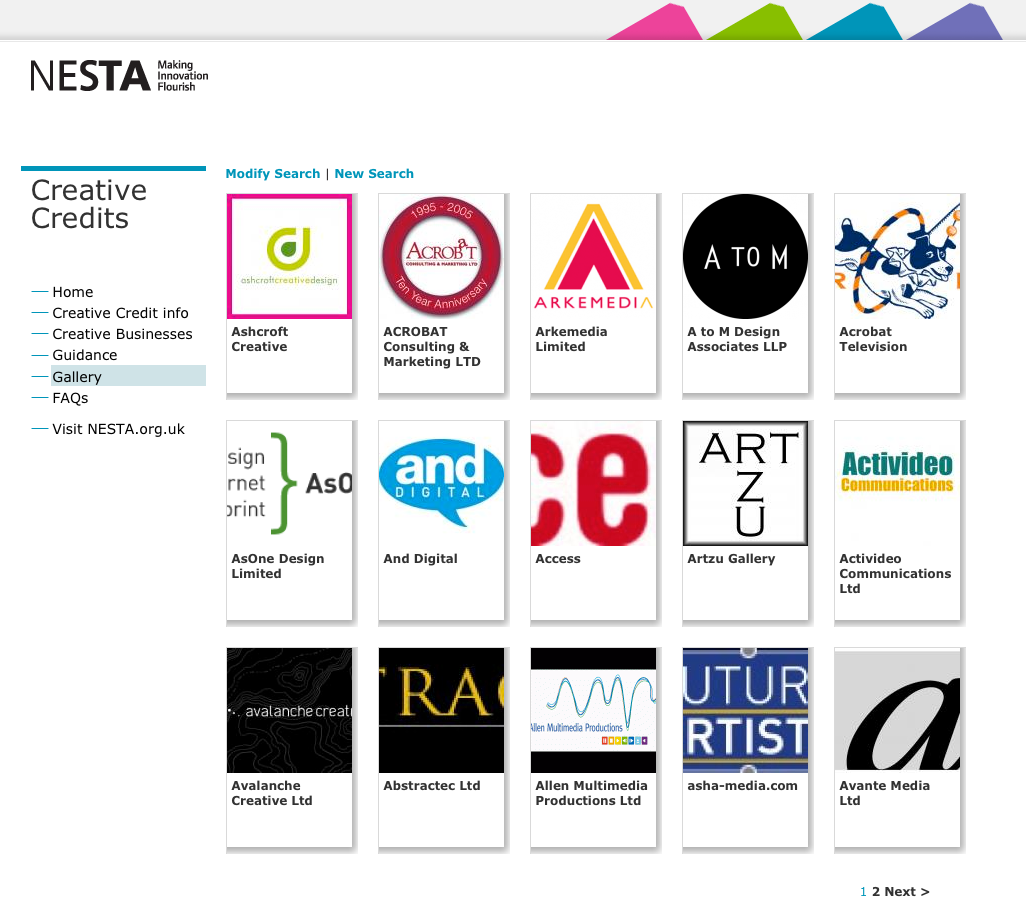 Launched

9 September 2009